Product: Mobile Application
     Role: UX Researcher & Designer
Lots of customers have downloaded the Varsity League app but are not using the app frequently enough without discount incentives.
Varsity set the brief:
"Using the Varsity League app, create an experience that will reward loyalty and strengthen the Varsity community."
• To
encourage repeat visitation
amongst Varsity League members.
• To
increase brand affinity
amongst existing Varsity League members.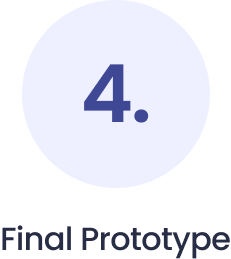 ➜
Wut et al. (2021) suggest adding gamified elements to mobile apps to increase usage and consumption
➜ 
Kunkel, Lock and Doyle (2021) found that engagement with games on mobile apps stimulates positive emotions such as a sense of achievement. If consumers enjoy the gamified elements this will encourage users to routinely use the app
➜ 
Gamification Elements that could work for the Varsity League app:
•    Progress/Feedback
•    Mystery Box
•    Time Pressure
•    Quests/Challenges
•    Physical Rewards
•    Leaderboards
•    Badges
•    Game of Chance
•    Easter Eggs
•    Unlockable Content
•    Narrative
Existing Design Solutions
Ideation - 3 different concepts with different focuses
I ideated, made wireframes, and designed mockups for the Varsity League app three times, each time focusing on a different concept. These were:
Context:
 Stressed Curtin University student who needs to decide what they want to grab for dinner on their way home.
Aesthetic:
 Highly-visual concept that embraces the American College aesthetic.
Accessibility:
 App design that caters to users with visual impairments - specifically those with low vision.
Liam is a fan of the NRL team Melbourne Storm and they have made it into the grand final. Liam is excited for the game but doesn't have anyone to watch it with.
Sarah lives on campus at Curtin University. SHe has been studying all day and is tired and hungry. She has run out of food in her dorm and so she wants to grab something for dinner nearby that is easy, affordable, and delicious.
Final App Design - Screens
Interactive Figma Prototype